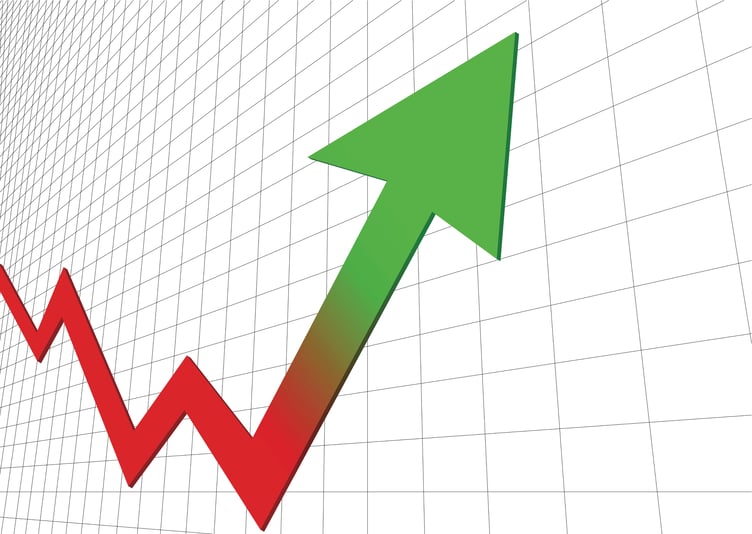 Graydata, Gray's job postings database shows that, since reaching a high in January, job postings have declined for four straight months by a total of 43%. April through June, job postings were relatively flat. In July, job postings turned the corner. Job postings rose from 698,628 in June to 770,497 in July,  an increase of 71,869 or 10%.
Total Job Postings by Month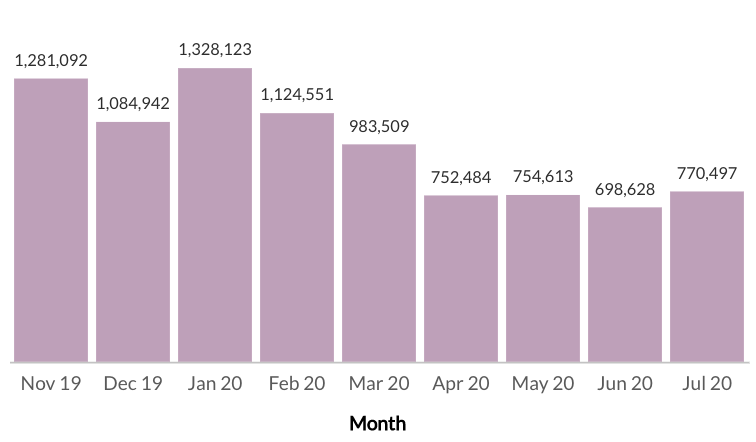 For those in the job market with undergraduate or graduate degrees, this growth comes with an asterisk: postings requiring a graduate degree increased 9%, but postings for bachelor's degrees decreased 1.2%.
Job Postings by Month Requesting a Bachelor's Degree or Above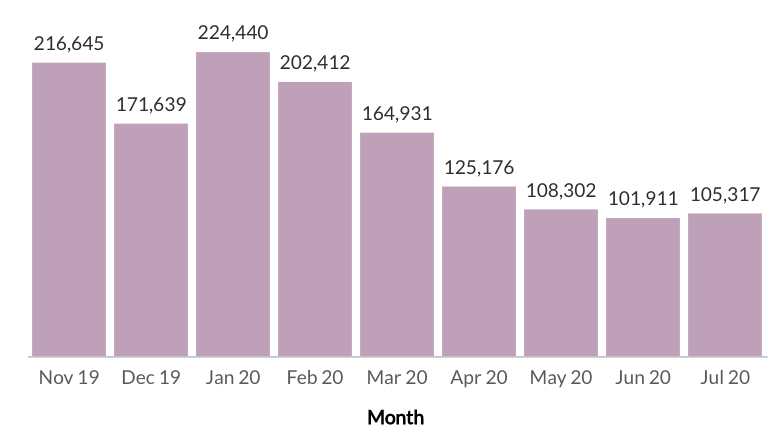 This lesser growth in high-skill sectors makes sense when considering the reopening process. As of now, many states have allowed retail and food service industries to reopen, and job postings have responded accordingly, with postings for customer service representatives increasing by 78%. However, many offices remain closed, either by state regulation or fear for employees. Microsoft recently said that it would not be returning to its offices until at least January 2021, and many other employers appear to be following suit. Without workers in their offices, many businesses will find it hard to justify new hires.
One bright spot for recent college graduates may be the research sector. Perhaps spurred on by the importance of their work in the face of a global health crisis, many research labs have quickened their reopening process. From June to July, job postings for laboratory jobs increased by 22%.
Job Postings for Laboratory Jobs by Month
With the Coronavirus still going strong and high-skill sectors struggling to keep up, it's clear that the road ahead for America's job market is still uncertain. But, for the first time in half a year, things are looking up.