It will come as no surprise that job postings saw a significant decrease in the early months of the Covid-19 pandemic, with postings falling below 800k from an earlier high of around 1.3mm.  What may be surprising, however, is the significant increase in job postings for the month of October 2020.  Even with the pandemic seeing new highs in a majority of states, October saw job postings top 1.8mm, which is more than the final two months of 2019 combined.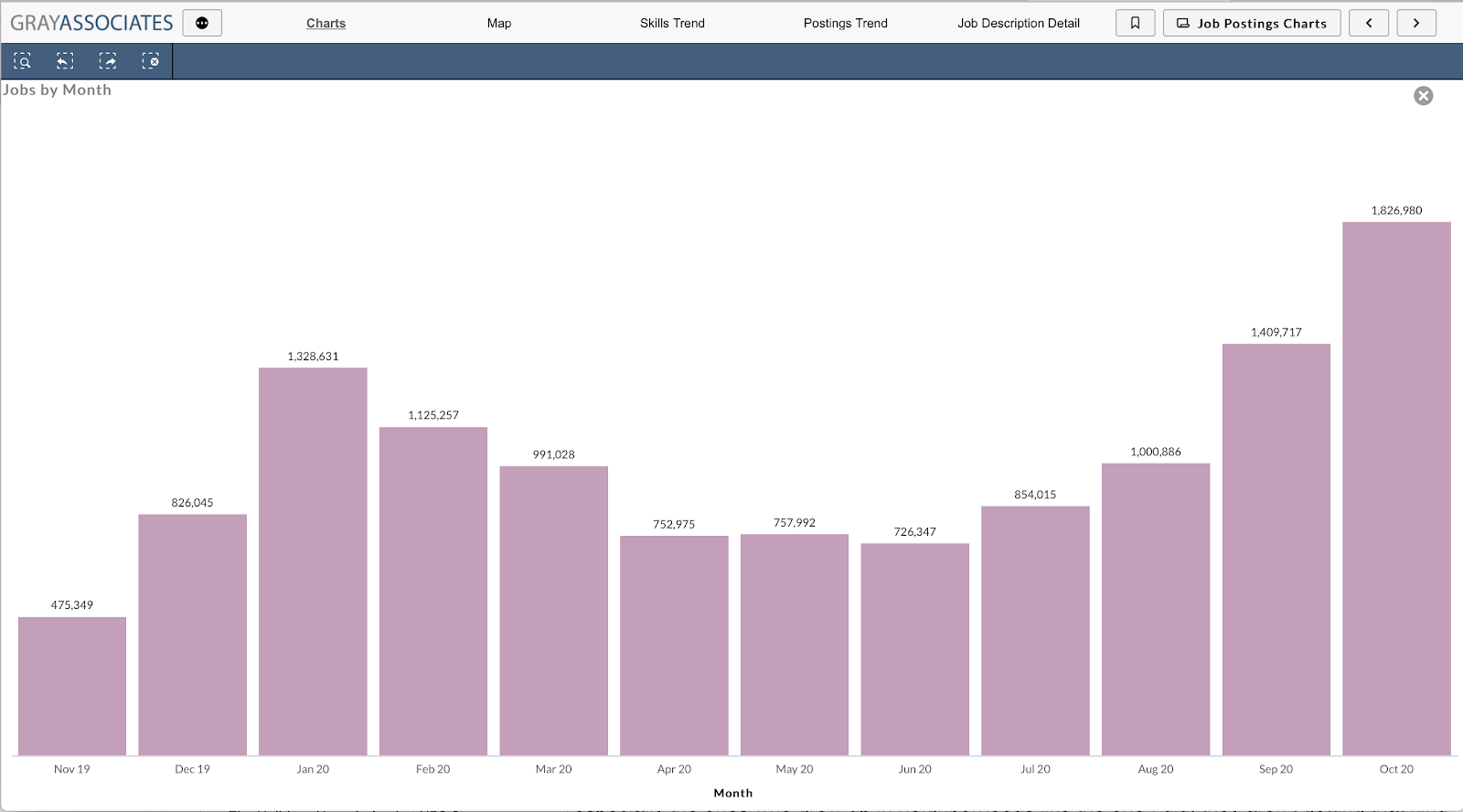 With the U.S. still battling Covid-19, taking a deeper dive into the Public Health sector is compelling.  Combining several public health related CIP codes reveals that job postings have increased on a somewhat parallel trajectory, with October postings also eclipsing the combined total of the last two months of 2019.
Both of these charts beg the obvious question:  who's hiring?  A look at the leading job postings for October shows significant growth in certain Mid-West markets:
Communicare Health Services and HCR ManorCare are both based in Ohio and show sizable activity for the month of October, while UnitedHealth Group, number two on this list, is located in Minnesota.  The mid-west was hit hard by the pandemic in the summer months, but it is difficult to determine if these October postings are driven by greater demand, or simply openings created by people leaving or being taken from the industry.
The healthcare field, in general, continues to be one of the largest and most consistent sources of employment opportunity, according to our data, with opportunities in nursing, medical technology, and pharmacy-related jobs all regularly showing up in our top ten to fifteen.